How long is your driveway going to last? Whether you're about to start on a project to install concrete for your driveway, or you've just purchased a new home and your driveway is looking a little sketchy, knowing how long concrete driveways last is important to know.
The average lifespan for a concrete driveway can be between 20 to 50 years. The reasons greatly depend on many factors such as the pounds per square inch (psi), the type of concrete used, any adverse environmental factors, if it was regularly maintained, and whether it was sealed every five years.
After doing a great deal of research reaching out to businesses and homeowners, here are 15 examples I found. (This is assuming the driveway is made out of concrete instead of asphalt).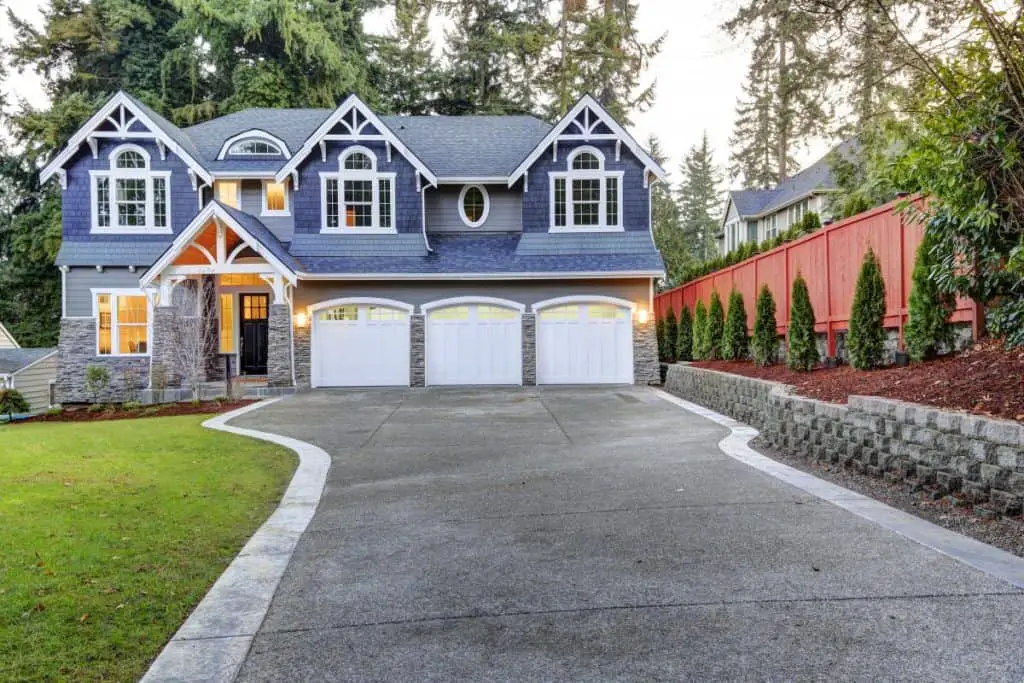 1. Walters Ready Mix
Here in Rexburg, Idaho, I spoke with dispatch in a company called Walters Ready Mix. The dispatcher told me that the lifespan is determined by many factors. If the driveway is not maintained regularly, you could see your concrete lasting about 10 years. If it is maintained, then the life of your driveway could extend as long as 30 years.
In Rexburg, we have one of the worst locations for the driveway lifespan simply because of the freeze/thaw factor. Our climate is naturally colder, so when the concrete freezes and thaws so often, it can crack and thus needs more maintenance and re-installing concrete than towns in more temperate climates.
As a result, driveways may need to be resurfaced or completely replaced. The difference, I found, was explained by Treat Simply on Budgetdumpster.com.
2. Kristin Sankovich
In an article on Angieslist.com that talks about driveway repair, Kristin Sankovich gave her experience in response to the assertion that you would have to pay $2.25 per square foot for resurfacing a concrete driveway.
Based on the conversation in the comments section of the article, the cost per square foot will differ depending on which state/county/city you are in. Much like here in Rexburg, where the damage to driveways is more frequent due to the climate, each city and climate would have different pricing.
3. Promatcher.com
Promatcher.com did a poll that asked the question, "How long does a concrete driveway typically last?"
Here is a list of the 12 professional businesses who participated in the poll:
Here are the results of the poll:
| | |
| --- | --- |
| Lifespan | Result |
| 5-10 years | 2% |
| 10-15 years | 4% |
| 15-20 years | 17% |
| 20 – 25 years | 10% |
| 25-30 years | 28% |
| Over 30 years | 32% |
| Not sure | 4% |
The responses of the concrete professionals who participated in this poll echo a concern that almost every professional I've spoken with has pointed out: if the concrete is not maintained, then the lowest lifespan would be about 10 years. If the concrete is maintained, then expect it to last over 30 years.
4. BijouBaby on city-data.com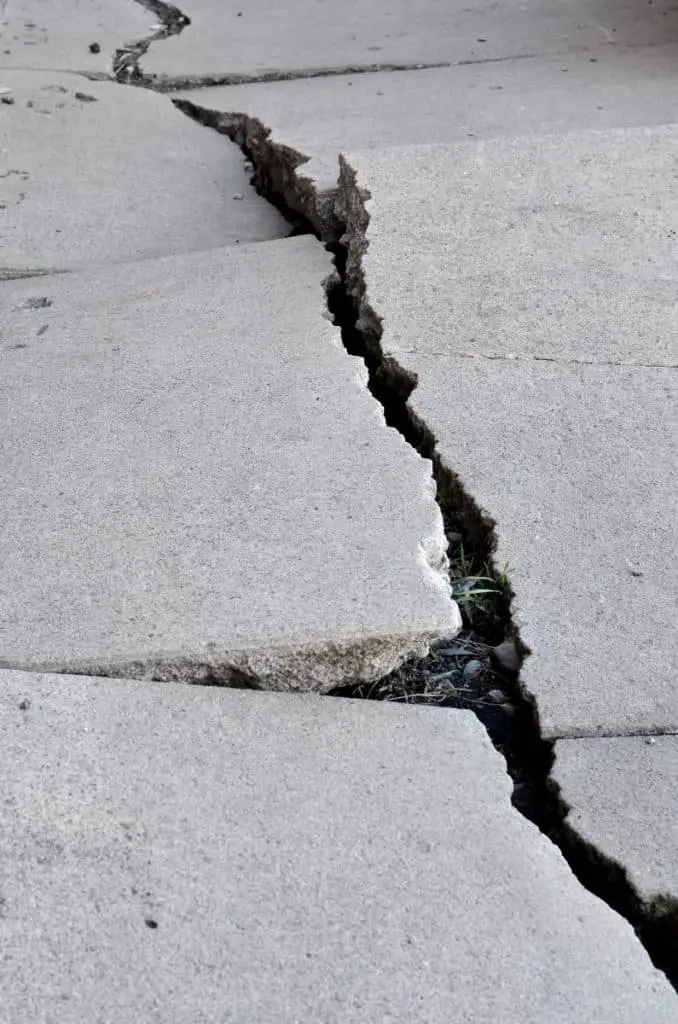 In this example, the author of the threat stated they had hairline cracks in 2 of the corners in one of 6 panels in their 17-year old driveway. It's possible the driveway was poorly installed with fibermesh concrete.
The final solution ended up being the option to replace just one panel with the cracks while asking the contractor to power wash the rest of the driveway so that it looks uniform.
5. Squirl on city-data.com
The author of this post states they rent out two houses whose driveways have been cracked and uneven since the early '80s. The author patched them over the past 3 years but was looking to have them ripped out and re-poured.
Many solutions put forth suggested that because the concrete was so old, it would best to replace it with concrete at least 4 inches thick, and with increased pounds per square inch. Many suggested replacing the concrete with fiber-reinforced concrete as well. One answer stated that a standard concrete driveway would cost about $5 – $8.50 per square foot.
6. Guest on jlconline.com
This nameless guest had a 35-year-old asphalt driveway that they wanted to replace with a concrete driveway. One of the solutions was to fill the garage with concrete while keeping an asphalt driveway. In the mid-'90s, concrete contractors were charging about $2 – $2.25 per square feet, though that has changed drastically over the years.
Asphalt, however, is a lot weaker than concrete. Both can crack, though concrete is more sturdy as well as more expensive.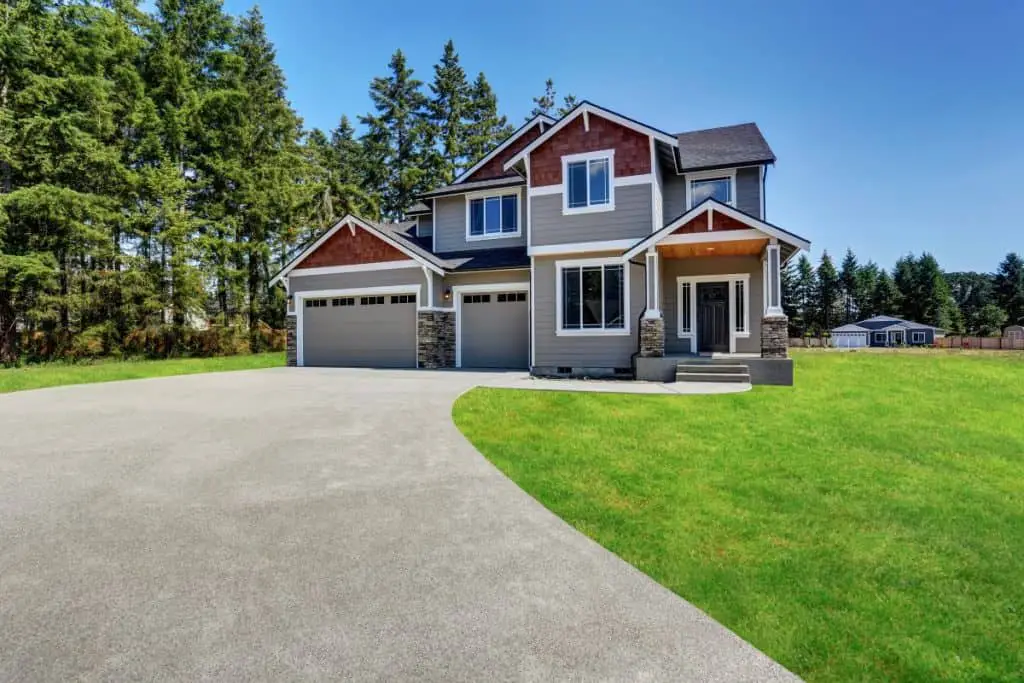 7. James B. on Angieslist.com
In this story, James had a brand new concrete poured which showed cracks the very next day. The concrete contractor told him it would not affect the integrity and that it was normal.
The answer to this problem was that, unfortunately, cracks are common in concrete during the first 30 days of curing. Angie recommended giving the concrete another month to set up. By then, the cracks should be unnoticeable.
8. gt87 on city-data.com
The author states that they want to replace their 35-year-old driveway. This definitely falls into the time for which the driveway will need to be replaced. At 1,080 square feet, the author of the post states they received price quotes of $3.50 – $4.50 per square foot.
Again, users who responded to the post emphasized that pricing tends to be regional, but that their pricing seemed about right for the job.
9. yasv on city-data.com
This author had a 27-year-old house with weeds growing out of cracks in their driveway. In this case, resurfacing would not be a very good option and would not fill in the cracks and they would just return after a while. Resurfacing would only add about 4-5 years to the lifespan of the concrete.
The best solution in this case, if the author wanted to extend the life of their driveway by several years, would be to tear up and re-pour the concrete. This, however, would cost the author upwards of $7500 dollars.
10. blktoptrvl on city-data.com
The author of this thread wanted to start a DIY project cutting out an old, crumbling concrete driveway and replacing it. Because some old driveways contain rebar in them, the author would need to cut them with bolt cutters.
The author could use a skid steer, bucket, and rent a hydraulic hammer to complete the project. Of course, it would be best to look at the financial pros and cons between contracting and doing it yourself.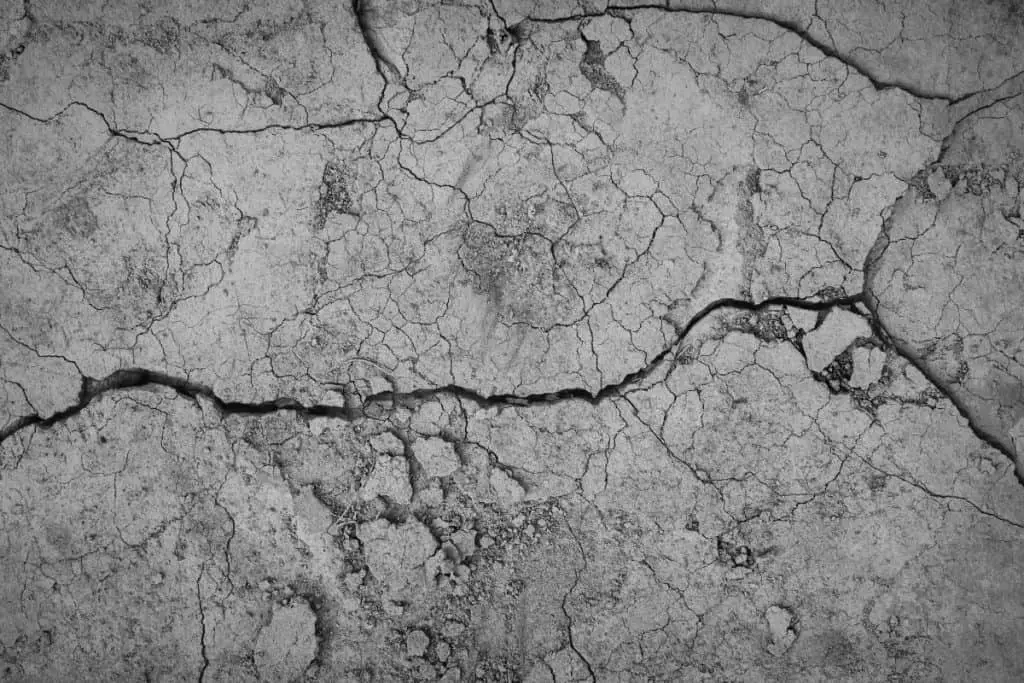 11. Lynette on bogleheads.org
The author of this thread only wanted to replace certain sections of a 25-year-old concrete driveway that was 130 feet long. They found the price would be about $13,000 to $15,000.
One responder, mhalley, had a similar experience of replacing an uphill driveway. If the driveway is built in sections, it could make the project easier to distinguish between the good and bad parts. That way, they would only need to tear up the bad parts.
12. Jennifer and Jeff from Puerto Rico
As a small island in the middle of the Caribbean Sea, Puerto Rico is obviously a very humid and tropical environment. The house that Jeff and Jennifer live in was built 15 years ago (c. 2005).
Their driveway has not only survived over the past 15 years, but it also survived hurricane Maria in 2017 when their entire block was flooded. Humid environments create ideal conditions for mold, mildew, and other forms of bacteria.
They claim their driveway been very sturdy in the 3 years they've lived there and they've had no complaints about the contractors who installed it and no need to replace or resurface even after much use.
13. Lindyrig79 on In-depthoutdoors.com
In this situation, a 750-foot driveway needing a make-over. According to the subsequent posts by this author, they live out in the country. One of the suggestions was to use "crushed concrete" which is basically concrete made up of reused materials like asphalt.
Per the author, they live out in the country, so concrete may not be the best solution. A rough estimate for using concrete on a 750-foot driveway would be $125 a yard or $20,833. And that's just for the material. Overwhelmingly, the solution was to use crushed concrete since it would be more durable, least expensive, and would likely increase the lifespan of the driveway. Source
14. Rick P. on koncretesolutions.com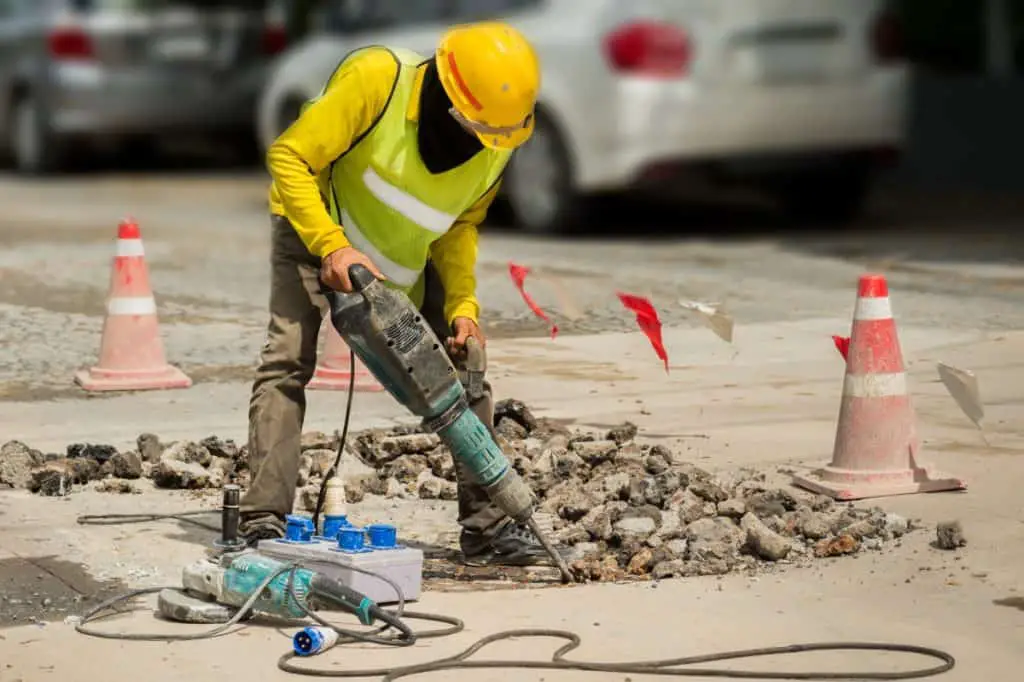 KongCrete Solutions is a company that operates in the eastern Idaho areas. Their website advertises concrete "lifting" services, which repairs sunken concrete as an alternative to replacing the concrete
While they weren't available to give me an exact quote, they do have testimonials from customers about their service. This one comes from Rick:
Ryan did a great job here today. Backyard patio lift, heat exchange pad lift, and void fill, backyard entrance to garage lift, void fill on front steps, driveway lift on garage approach. Very pleased with his work. Need some concrete work done but can't afford concrete replacement? Give this method a try, and let KongCrete Solutions save you some money.
KongCrete Solutions use polyurethane injections in worn, sunken concrete that can "lift" the concrete and level it out for you. It's environmentally friendly and requires no heavy machinery. So before you replace your entire driveway, consider giving "lifting" a chance. Source
15. Tom B. on spokesman.com
This last example comes from The Spokesman Review which is based out of Spokane, Washington. The author writes in and asks Tim Carter from the Tribune Content Agency about the lifespan of concrete after their driveway has been installed:
Tim, I'm about to have a new concrete driveway installed, as well as some sidewalks. I asked the bidding contractors how long I might expect the concrete to last. The range given was from 20 to 30 years. That seems like a long time, but I thought it could last much longer. How long can concrete last in your opinion? What can be done to extend the useful life of concrete no matter if it's flatwork, steps or foundation walls?
The answer is if the concrete is installed correctly and mixed well, it could last at least 70 years.
Overall, concrete can last anywhere between 10 and 70 years depending on a number of different factors. It's always best to consider concrete driveways as an investment since it can save you lots of money in the long run.